This post was most recently updated on June 27th, 2018
Some luxury London hotels are historic landmarks in their own right. Here are the stories of three: The Dorchester, Browns And Claridges.
The Dorchester
This renowned luxury hotel, in the upmarket London district of Mayfair, has been a favourite with celebrities and royalty since it opened in 1931.
The Dorchester Hotel was the brainchild of Sir Malcolm McAlpine, of Sir Robert McAlpine & Sons, a leading British construction company, and Sir Frances Towle, Managing Director of Gordon Hotels Ltd.
Designed by Sir Evan Owen Williams, a British engineer and architect, and William Curtis Green, a Royal Academy-trained architect, the hotel was constructed on the former site of Dorchester House, a nineteenth century mansion situated in the capital's prestigious Park Lane.
Constructed from reinforced concrete and with lavishly designed interiors, the Dorchester Hotel became a haven for many leading political figures looking for a luxurious, but safe, building in which to stay during World War II.
Winston Churchill and General Dwight D. Eisenhower, for example, both took suites at the hotel at that time.
The hotel has also been popular with musicians, actors and film stars, with guests over the years having included Elizabeth Taylor, Woody Allen, Diana Ross, Alfred Hitchcock, Barbara Streisand and Charlton Heston.
The Dorchester Hotel is well known for its royal connections too. Prince Phillip, the husband of Queen Elizabeth II, held his stag night celebration in the hotel's Park Suite, for example,.whilst His Majesty, the Yang di-Pertuan Agong – the Malaysian Head of State – held a lavish banquet in the Gold Room, which was attended by Queen Elizabeth II and Diana, Princess of Wales, in 1993.
His Majesty, the Yang di-Pertuan Agong – the Malaysian Head of State – held a lavish banquet in the Gold Room, which was attended by Queen Elizabeth II and Diana, Princess of Wales, in 1993.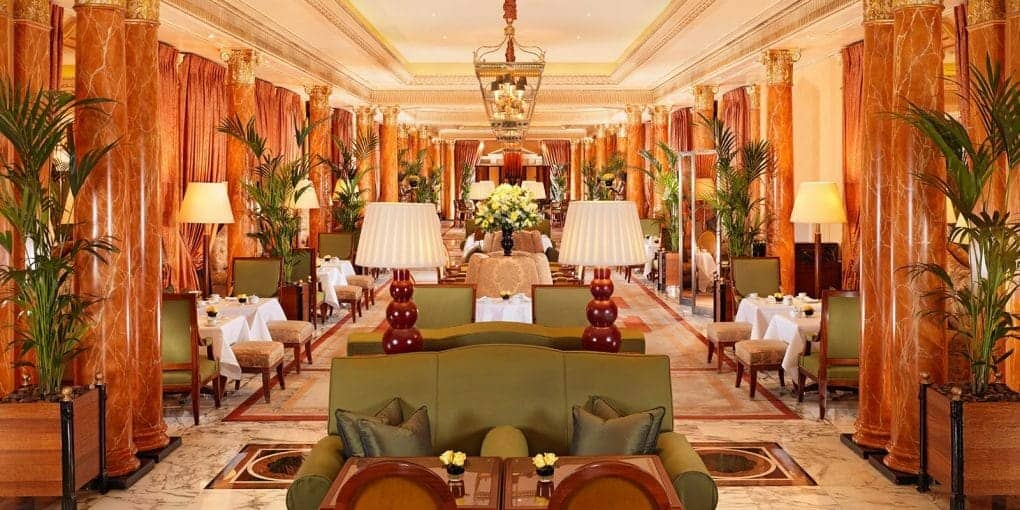 With its beautifully designed rooms and suites, and superb in-house restaurants and bars, The Dorchester Hotel is one of London's most glamorous places to stay.
It's also known for its sumptuous afternoon teas, which include delicate finger sandwiches, mouth-watering pastries and, of course, scones and jam with lashings of clotted cream.
---
Brown's Hotel
This 5-star London hotel is situated on Albernacle Street, Mayfair, just a stone's throw from the capital's West End theatres and the famed shopping destinations of Oxford Street, Regent Street and Bond Street.
It has 117 elegantly styled guest rooms, including 29 suites, as well as a spa, gymnasium tea room and bar, and is home to the renowned HIX Restaurant.
It's not just its rooms and facilities that make Brown's Hotel one of the best-known luxury hotels in London, however – it's also steeped in history.
Opened in 1837 by Lord Byron's butler and maid, James Brown and his wife, Sarah, it was one of the first hotels to have been established in the capital. The Browns later sold the hotel to James John Ford, who bought the property that backed onto it and extended the hotel, before handing over the management of to his son, Henry Ford.
It was during the Ford family's ownership of Brown's that one of the most notable events in the hotel's history occurred.
Alexander Graham Bell
In 1876, Alexander Graham Bell, the Scottish scientist credited with the invention of the telephone, made the first telephone call in the UK, using the private telegraph line which had been installed to connect the hotel with the Ford family's estate in Ravenscroft Park.
Alexander Graham Bell is just one of many well-known people to have stayed at Brown's Hotel.
Other famous guests over the years have included Queen Victoria, Theodore Roosevelt, Oscar Wilde and Bram Stoker.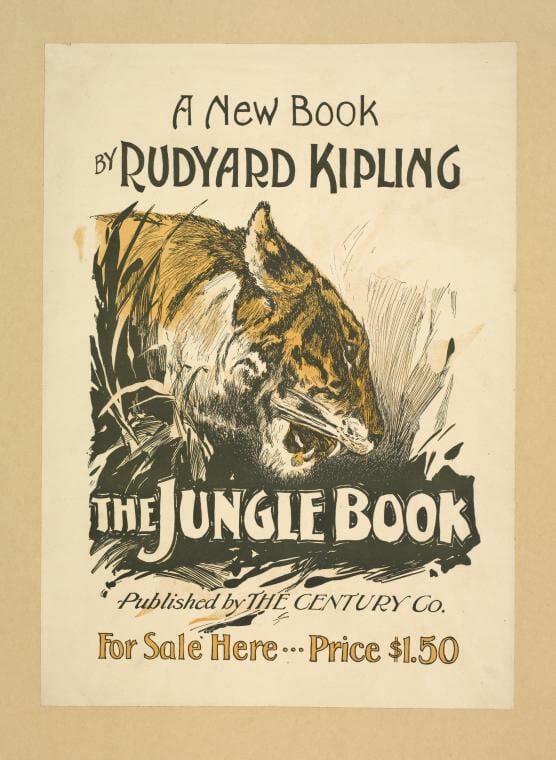 The Jungle Book, written by Rudyard Kipling In Brown's Hotel.
Rudyard Kipling, who wrote "The Jungle Book" while he was staying at the hotel.
Today, guests can stay in the Kipling Suite, part of the former suite in which the great writer stayed on his regular visits to Brown's.
---
Claridge's Hotel
Known for its opulent Art Deco-style décor and high service standards, Claridge's Hotel is favoured by many of the world's most famous names.
This 5 star hotel in Brook Street, Mayfair, started off as a small hotel in a single property but, after buying five neighbouring properties and expanding the business, owners William and Marianne Claridge officially opened a new version of Claridge's in 1856.
It became a popular with the rich and famous, with its guests including Empress Eugenie, the wife of Napoleon III, who entertained Queen Victoria and Prince Albert there.
Queen Victoria
Richard D'Oyly Carte, the London-born theatrical talent agent who built the Savoy Hotel, on The Strand, purchased Claridge's Hotel in 1893 and promptly set about renovating it. The newly refurbished Claridge's re-opened in 1898 and, by the Roaring '20s, it had become one of the most fashionable destinations in the capital.
In the late 1920s and early 1930s, the lavishly designed ballroom and eighty more rooms were added, and Sir Oswald Milne, a renowned Scottish architect, redesigned the lobby, incorporating many of the stunning Art Deco features that visitors to the hotel can see today.
In the years that followed, Claridge's Hotel continued to be a favourite haunt of the rich and famous. Former guests have included royalty, heads of state, artists, fashion designers and movie stars, including Cary Grant, Spencer Tracy, Audrey Hepburn and Brad Pitt.The hotel's reputation
The hotel's reputation as being a haven for wealthy travellers looking for luxury and personal service led to the production of a behind-the-scenes documentary series being filmed there by the BBC – the first series of "Inside Claridge's" was broadcast in the UK in December 2012.
Today, guests at Claridge's can enjoy fine dining in the hotel's famous restaurant, Gordon Ramsay's at Claridge's, take afternoon tea in the Foyer and Reading Room, unwind at the on-site Heath Club and Spa, and sip champagne cocktails in one of its two bars.
If you're visiting London on a budget, however, don't worry – while there are many stunning 5-star hotels in the capital, you'll also find plenty of more affordable guest houses and hotels in Central London, so finding accommodation to suit you will be simple.