This post was most recently updated on June 27th, 2018
So you've seen Buckingham Palace, fed the pigeons in Trafalgar Square and viewed Big Ben from 14 different angles.
But rather than go to the next thing on every Londoner's list (Tower Of London? London Eye?) you want something a little less mainstream.
So, just for you here's our list of the very best non touristy things to do in London.
1. Go To The Pub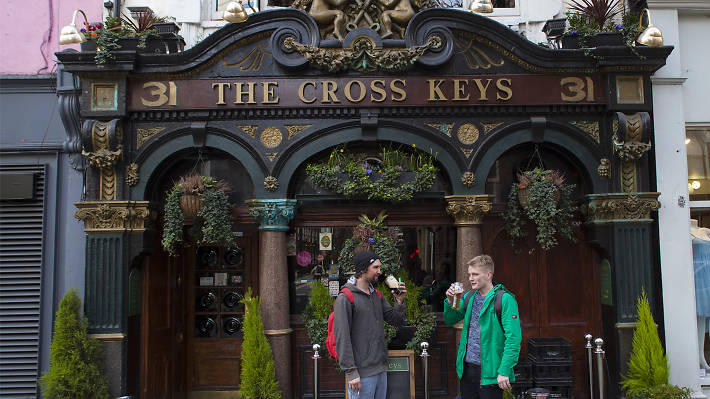 Why not sample the delights of the Great British Pub?
Pubs (or 'Public Houses' to give them their full name) have been serving beer to thirsty Londoners for centuries.
They are similar to bars – they serve beer, wine and other alcoholic drinks – but are also very different. Pubs are also rather like a communal main room.
Indeed it is traditional for the pub to be the center of a local area – particularly in villages or, in cities such as London, working class areas – frequented by everyone in the community in a way that a bar, in say the US, isn't.
Your trip to England is not complete unless you've been to at least one pub – quite easy as there seems to one of every street corner (despite more competition for people's time, they are still immensely popular).
[We've done a full post on great pubs in London>>> Click Here]
Get All Our Latest Articles On England & The English